5052 Aluminum sheet
is Al-Mg alloy, cold forming has good processing performance, processing performance, good corrosion resistance, rust proof aluminum alloy 5052 is a most widely used, this alloy has high strength, especially the anti fatigue strength, ductility and high corrosion resistance, in the semi-cold hard plastic is good, the
5052 H19 aluminum sheet
is used for the the cover without internal pressure, do first oxidation treatment to improve coating adhesion and corrosion resistance, both sides painted after the tank cover forming processing, our 5052 alloy lid material is with good surface quality, stable performance.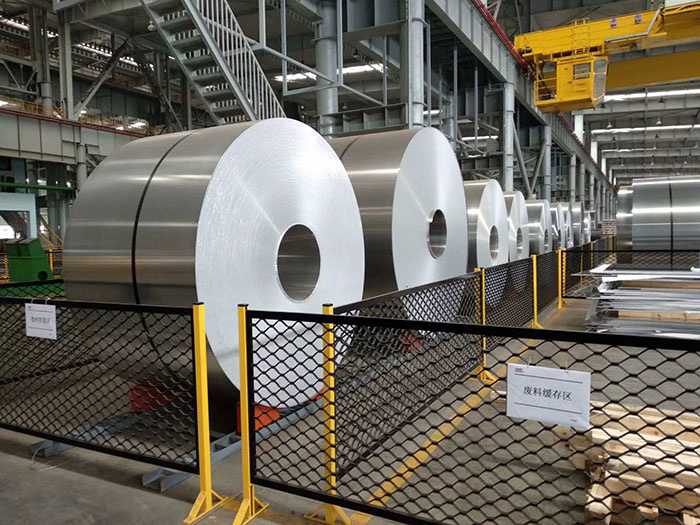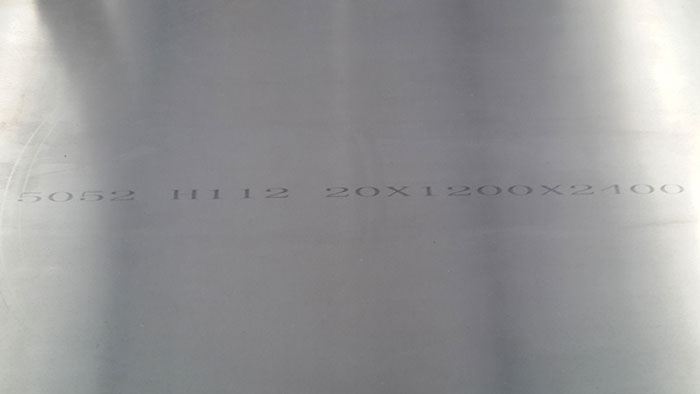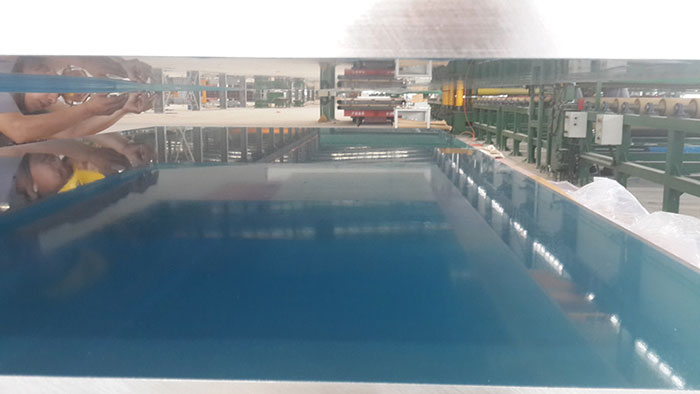 The specification of
5052 aluminum sheet
Alloy
Temper
Thickness
(mm)
Width
(mm)
Length
(mm)
Typical application
5052
O,H12,H14,
H16,H18,H19,
H22,H24,H26,
H28,H32,H34
H36,H38,H111,
H112,H114,H 116,H321
0.15-500
500-2800
500-16000
marine sheet metal parts, chemical oil storage device

Alloy EN AW-5052 [Al Mg2,5]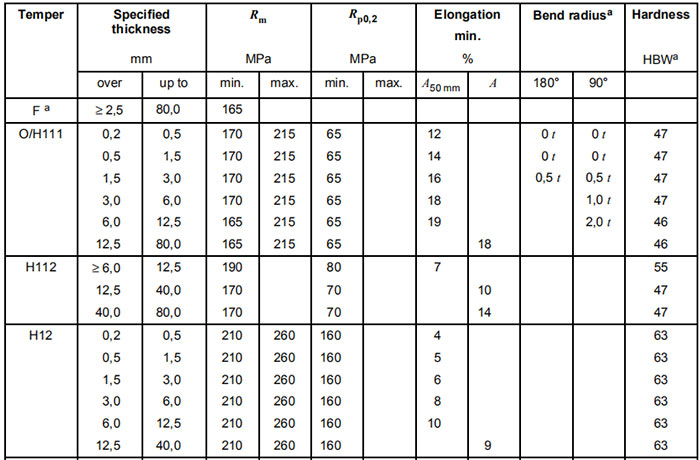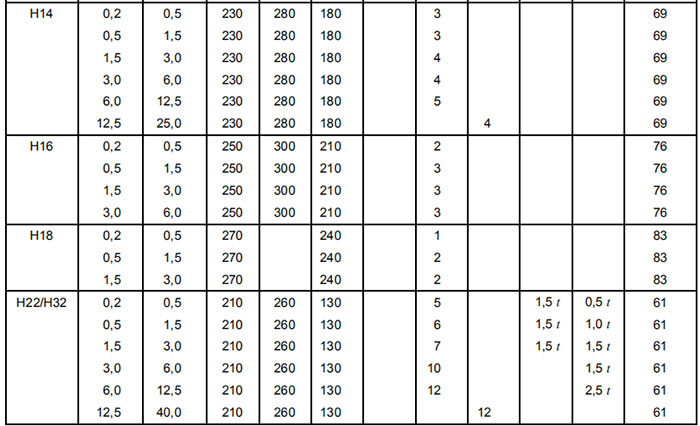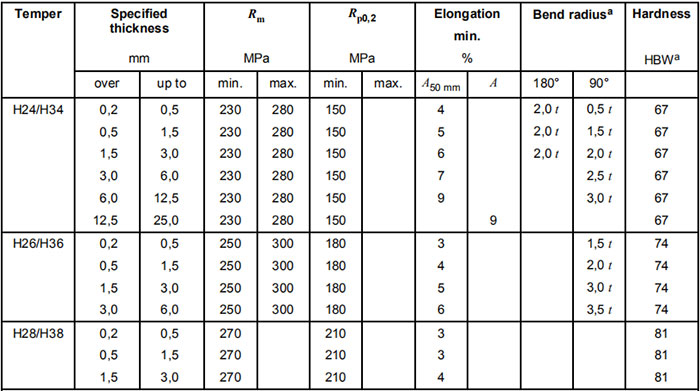 Performance advantage
1.
5052 Aluminum Alloy plate sheet
has high plasticity, corrosion resistance, suitable for use in marine environment.
2. the surface of the
5052 aluminum plate
is without peeling, bubble, surface rough and local mechanical damage.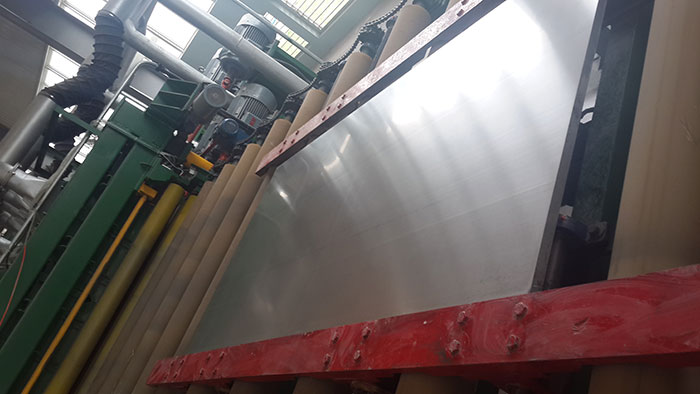 Application of 5052 aluminum sheet




The test report of 5052 aluminum sheet
1. Size: 1219*2438*5mm for one of our Korea customer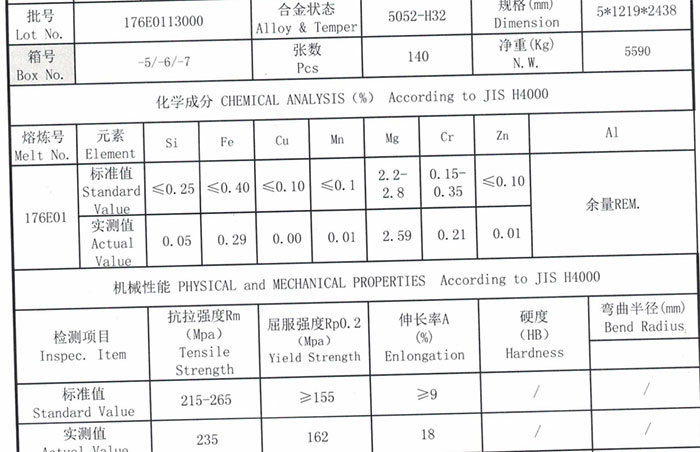 2. Size: 3.18*1219.2x1016mm for one of USA customer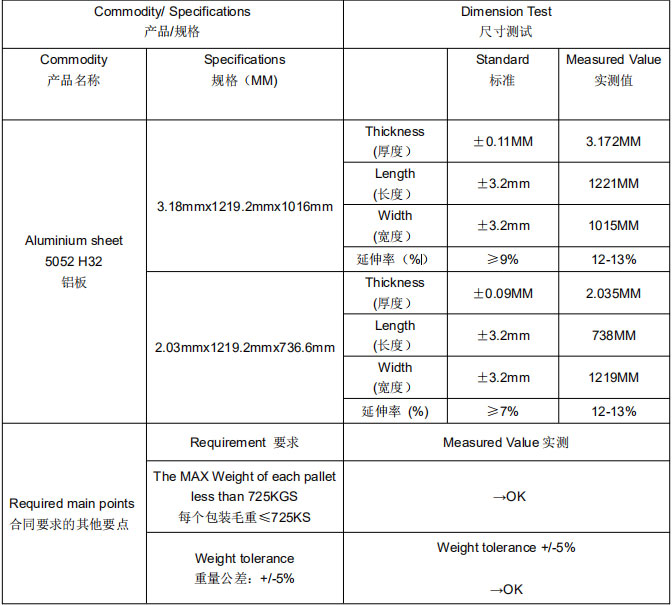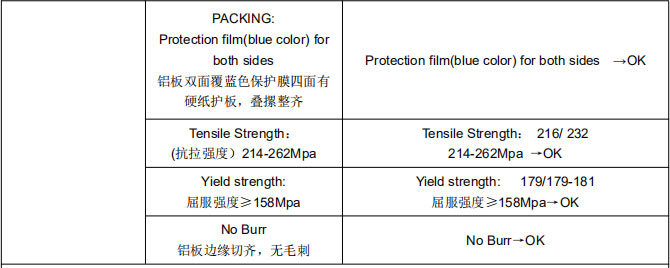 The package of 5052 aluminum sheet
1. the paper or cover film between aluminum sheet to ensure the surface of the aluminum plate without intact or scratch
2. plastic or paper package to moisture-proof and waterproof, guarantee the aluminum plate clean with no dirt in transit, each package has moisture-proof desiccant.
3. Reinforce the wooden brackets with steel straps to avoid collision during transportation, so as to ensure that the geometry of the aluminum plate is unchanged
4. Fumigation wooden pallet