The
5052 aluminum coil strip
is a medium strength alloy containing 2.5% magnesium and a small amount of chromium. It has excellent seawater corrosion resistance, good formability and weldability, moderate tensile strength, high fatigue strength and wide application range.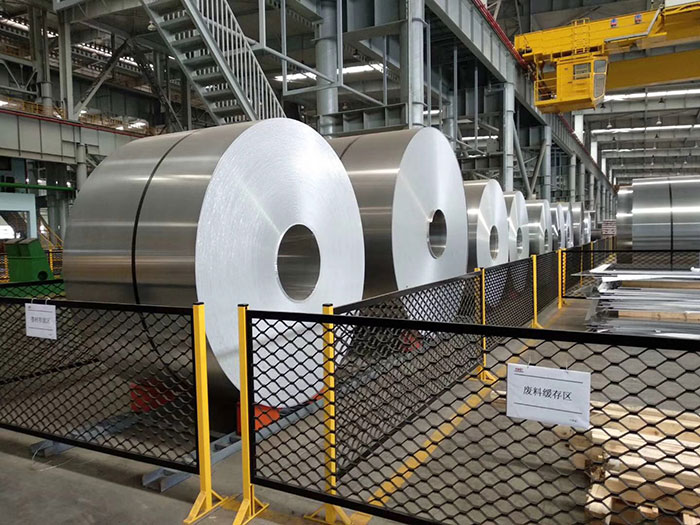 Alloy:
5052 aluminum coil
Status: O, H24, H32, H34, H112
Thickness (mm): 0.15-0.5
Width (mm): 400-1600
Typical mechanical properties of
5052 aluminum coil
Alloy
Tensile properties
Brinell hardness
HBS10/500
Fatigue strength
/Mpa
δb/Mpa
δ0.2/Mpa
δ/%
5052-o
195
90
25
47
110
5052-H32
230
195
12
60
115
5052-H34
260
215
10
68
125
5052-H36
275
240
8
73
130
5052-H38
290
255
7
77
140
Variety and use of 5052 aluminum alloy
Alloy
Variety
Temper
Typical use
5052
Aluminum plate
O,H32,H34,H36,H38
This alloy has good formability, corrosion resistance, weldability, fatigue strength and medium static strength. It is used in the manufacture of aircraft fuel tanks, oil pipes, and transportation vehicles, ship sheet metal parts, instruments, street lamp brackets and rivet wires. Wait.
Aluminum thick plate
O,H32,H34,H112
Aluminum Stretch tube
O,H32,H34,H36,H38
Cold processed aluminum bar
O,F,H32
Cold processed aluminum wire
O,H32,H34,H36,H38
Aluminum Rivet wire
O,H32
Aluminum foil
O,H19
Application:
The
5052 aluminum coil
is widely used in automobiles. It is commonly used in covers and parts, truck shock absorbers, etc., for example, the side panels of semi-trailers produced in the United States and the 5052 aluminum alloy with inner thicknesses of 4-5 mm.
The
5052 aluminum coil
is also widely used in ships. The construction and working environment of the ship requires that the material should have good corrosion resistance, weldability, plasticity and certain tensile strength, yield strength, elongation, impact resistance and other properties. 5052 aluminum alloy can meet these properties, and it can be used in ship construction, such as deck, ship side, bottom plate, wheelhouse, porthole, mast and so on.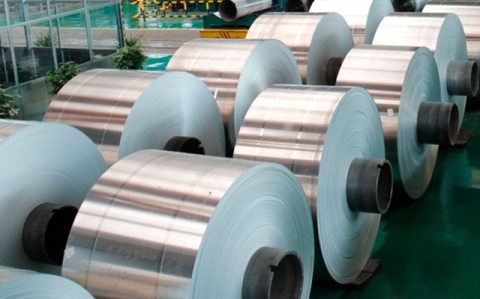 5052 is also an aluminum alloy for can lids, beer with internal pressure, carbonated beverage cans and juice cans without internal pressure, respectively, with 5082 aluminum alloy and
5052 aluminum plate
, the materials are first oxidized to improve the adhesion and corrosion resistance of the coating. After the two sides are painted and dried, the can lid is processed.
Performance advantages:
1, the surface is smooth, no cracks, corrosion spots and traces of nitrate;
2, high fatigue resistance, good plasticity and corrosion resistance;
3, good weldability, poor machinability, polishing;
4,
5052 aluminum coil
elongation can reach 12-20%, than the 1060 aluminum plate elongation increased by 200%;