The
7075-t7351 aluminum plate
sheet is an Al-Zn-Mg-Cu super-hard aluminum that is widely used in aircraft manufacturing and is the material of choice for lightweight aircraft and spacecraft. We have a professional and rich experience in the production of 7075 aluminum plate, and have a large stock, For example: 7075 T6 aluminum plate,
7075-t651 aluminum plate
,
7075-t7351 aluminum plate
, etc. Our products are characterized by good shape, high strength, and especially good low temperature strength.
At present, the amount of aluminum used in civil aircraft structures is 70%-80%.
7075-t7351 aluminum plate
in civilian technology applications include the production of skins, fuselage frames and bulkheads, wing lower panels, and rear wings. In modern aircraft structural parts, 1500-2000 pieces of aluminum castings are used. According to different operating conditions and parts of the aircraft, three basic aluminum alloys are mainly used: high-strength aluminum alloy, heat-resistant aluminum alloy and corrosion-resistant aluminum alloy.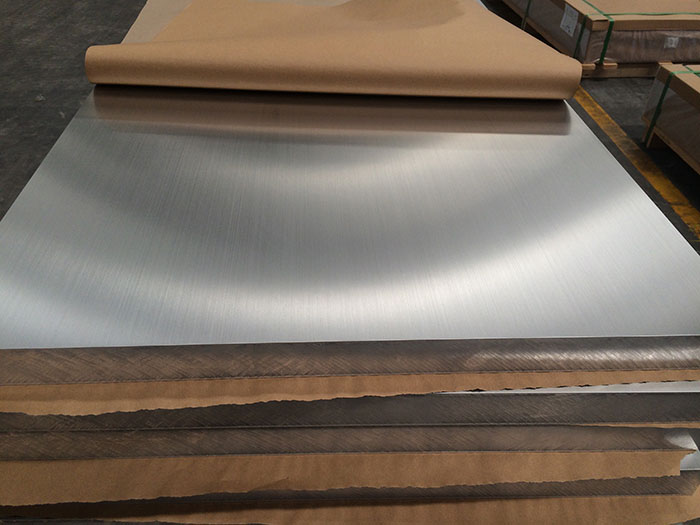 High-strength aluminum alloys are mainly used for aircraft fuselage components, engine compartments, seats, and control systems. In most cases it can replace aluminum die forgings.
Heat-resistant aluminum alloy parts are mainly used in the engine room, air exchange system, etc. close to the motor. The temperature here reaches 200-400 °C. Compared with ordinary structures and gold and high strength alloys, this alloy has the advantage of a high degree of alloying.
Corrosion-resistant aluminum alloys have high enough performance indexes, such as strength, shape, impact toughness, fatigue properties and weldability, and are mainly resistant to corrosion.
Aluminum alloy thick plates are important structural materials for the modern aerospace industry. At present, the aluminum industry has continuously developed new aluminum alloy thick plates with excellent performance. One is the
7075-t7351 aluminum plate
, which has high lightness, good toughness, stress resistance and anti-flaking corrosion performance. The second is the 7055 super-hard aluminum alloy, which is the highest strength alloy in the currently deformed aluminum alloy.